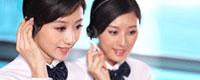 Name: FRED
Tel: +86-13126526612
E-mail: info@medi-rehatek.com
Add: North Yanhe East Road 184,Bicheng Street,Bishan District,Chongqing
Skype: fred201069



Product name : Single Axis Knee Joint

Product No. : 4S3B
Details:
Single Axis Knee Joint/Prosthetic Knee Joint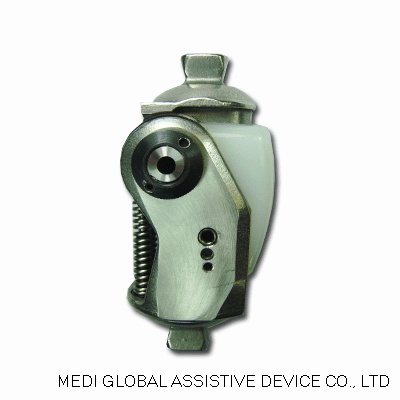 | | | |
| --- | --- | --- |
| Material | Model No. | Weight/g |
| TITANIUM ALLOY | 4S3B-T | 378 |
| STAINLESS STEEL | 4S3B-S | 538 |
Flexion angle of knee joint is 130 degrees


Simple walk training after artificial limbs installation


Patients with amputation don't rely on use of crutches and other auxiliary equipment to walk as far as possible.
Because the use of crutches will have a great influence on the walking gait after prosthesis installation,that also easily leads to the patient's pelvis scoliosis. So in the early phase you should allow patients to stand with single leg, jump with single leg and other training methods.



We suggest that TJE elderly patients have support training after the installation of artificial limbs under support of the balance bar.
When young patients with artificial limbs master balance, they don't use the auxiliary of balance bar.

In training, the heel and toe do the rotation,patient with artificial limbs do a variety of restoring balance training,the pelvis lifts up,
knee flexion and stretching exercises, etc., so that patients will be faster to adapt to the walking with prosthesis, to maintain a good gait.

Relative article: Choosing A Reasonably Priced Thigh Prosthesis