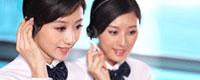 Name: FRED
Tel: +86-13126526612
E-mail: info@medi-rehatek.com
Add: North Yanhe East Road 184,Bicheng Street,Bishan District,Chongqing
Skype: fred201069



Product name : Angled Clamp Adapter

Product No. : A7
Details:
Angled Clamp Adapter/Prosthetic Tube Clamp Adapter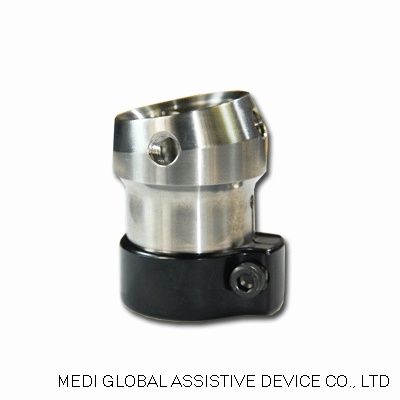 | | | |
| --- | --- | --- |
| Material | Model No. | Weight/g |
| TITANIUM ALLOY | A7-T | 82 |
| STAINLESS STEEL | A7-S | 130 |
In the life, we can directly or indirectly learn and know the characteristics of many life necessities and the purchase of the principle, even if we didn't use them. Such as large goods, commercial housing, small cars; small goods, smart phones, clothing and shoes and hats ... Because maybe in a certain day of a certain year , we will use them! So we have been concerned about them.

However, in our side, there are still some kind of products (such as: prostheses, orthoses and rehabilitation aids, etc.), only in specific circumstances, we will passively understand its characteristics and quality judgments. But often in the choice of time, we can not identify the direction.We are easy to be confused by exaggerated advertising, commentary, recommendation. And ultimately they hurt themselves.
Today, if you have been faced with the unfortunateness of the amputation, when you have to choose prosthetic products.Let us tell you.What are the major errors more prone when choosing the prosthetic limbs products?

(A), The most expensive products are the best products?

Any technology mature product, price should be absolutely proportional with value.The price is nothing more than a certain degree of relationship with the material of the product, production process, performance, quality, service and brand and so on.
As a prosthetic limbs product, the most basic composition of the price includes:
1, Brand;
It is the embodiment of the intangible value of the product. But it is the customer who choose prosthetic limbs products, the tangible security of the most real quality, quality of service.

2, Performance;

The more the function is, the more the performance is, the more expensive the price is.

3, The material of prosthetic limbs;

The better the material is, the more expensive the price is

4, The quality of prosthetic limbs;

The higher the quality is, the higher the price is.

5, Service;

The more complete, the more excellent, the more widely, the longer the service is, the price will be higher accordingly.

6,Technology;

The excellent production technology itself should be the basic conditions of qualified enterprises. In particular, enterprises is qualified by the civil affairs departments , and industry service standard unit and advanced industry units, national registered professional prosthetics production technician are recognized by Chinese rehabilitation aids Association. But the more fined the technology of production technician is, the higher the price will be.