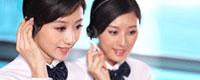 Name: FRED
Tel: +86-13126526612
E-mail: info@medi-rehatek.com
Add: North Yanhe East Road 184,Bicheng Street,Bishan District,Chongqing
Skype: fred201069



Why choose MEDI GLOBAL ASSISTIVE DEVICE?
Expertise.
As one of the first companies to offer affordable orthosis,prosthesis, diabetic shoes, compression garments,wheelchairs, MEDI Global Assistive Device has become a trusted source for orthopedics products.
Passion.
With 9 years experience from 2007, we understand the importance of safety,durability and affordability of orthopedics products. MEDI Global Assistive Device offers orthosis and prosthesis that can be enjoyed by both distributors and individual patients. We love what we do, and we hope that is evident when you receive our orthopedics products.
Higher Quality.
With all the radical designs, the quality of a orthopedic product is often mistakenly overlooked. By offering precision setups, high-quality components and safe material, MEDI Global Assistive Device offers one of the best orthopedic products available in this price range.
Personal Customer Support.
MEDI Global Assistive Device offers email and social networking options for any questions, comments, or concerns that you may have. As a company dedicated to satisfying customers, we will do what it takes to make your orthosis or prosthesis-purchasing experience an easy one.
Why are the prices so affordable?
First of all, we build all our orthopedic products from scratch at our own workshop.
We sourced the materials and components in bulk, so the material cost and producing cost have been vastly lowered, which allows us to present much lower prices and give every distributor a chance to have a quality orthosis or prosthesis with an affordable price. This means you get factory direct pricing because there are no 3rd party orthopedics manufacturers, distributors, dealers, or other middlemen between you and us.
Secondly, compared with those big brands orthopedics ( like OTTO BOCK,OSSUR etc.) With our factory, there are almost no big differences, no matter the material,components or the fabrication. The most obvious difference is that we are using local labor and raw material.This is one of main reasons why our price is not so high like theirs.
Ordering FAQ
What is your terms of payment?
We usually accept PayPal, Western Union, telegraphic transfer etc.
What is your return and warranty policy?
Our orthopedics products carry a one-year warranty against defects in materials and fabrication to the original owner from the date of purchase.