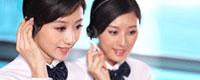 Name: FRED
Tel: +86-13126526612
E-mail: info@medi-rehatek.com
Add: North Yanhe East Road 184,Bicheng Street,Bishan District,Chongqing
Skype: fred201069



Product name : Carbon Fiber Tube Adapter

Product No. : P1-C
Details:
Carbon Fiber Tube Adapter 420/220 MM/
Prosthetic Tube Adapter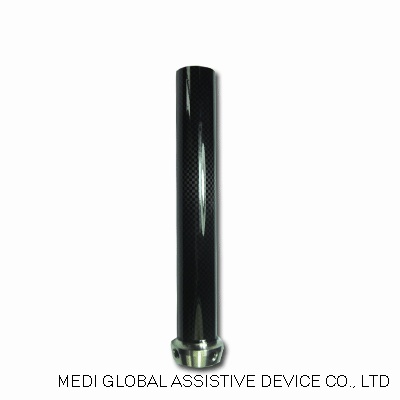 | | | |
| --- | --- | --- |
| Material | Model No. | Weight/g |
| TITANIUM ALLOY | P1-TC 420mm | 166 |
| TITANIUM ALLOY | P1-TC 220mm | 115 |
| ALUMINUM ALLOY | P1-ALC 420mm | 180 |
| ALUMINUM ALLOY | P1-ALC 220mm | 130 |
| STAINLESS STEEL | P1-SC 420mm | 212 |
| STAINLESS STEEL | P1-SC 220mm | 153 |
How to maintain prosthetic leg in daily life
Every step of the amputee is subject to body weight impact. If a person wears a prosthetic leg to walk three kilometers a day, the prosthesis may be subjected to an impact of about one million times a year.It will create a significant load on the prosthesis. In order to maximize the life of the prosthesis, amputees should be carefully protect the prosthesis.
(1)Keep the inner surface of prosthetic socket clean:
When patients with amputation are wearing prosthetic legs,inside prosthetic socket is in the humid state. If the socket is not clean, all kinds of bacteria is easy to quickly have a large number of breeding,that will cause skin infections and a variety of psoriasis. And prosthetic socket smells unpleasant.
The outer surface of the prosthetic socket can be wiped with a wringing, warm, wet towel, and then make it dry. The internal socket of the below-knee prosthesis (soft prosthetic socket) can be washed with warm water, the water temperature can not be too hot to avoid deformation. The internal cavity of a conventional prosthetic leg is made of leather and can be wiped with a wet towel that is soaked in soapy water like a thigh prosthesis socket. All prosthetic socket must be dry before wearing.
(2)A number of spare prosthetic socks
The socks have a good performance of absorbing sweat,that requires regular cleaning and replacement.
(3)Always pay attention to whether the upper edge of the socket has a small crack
If patients detect timely , who require the prosthetist to repair timely. It can extend the service life of prosthetic leg.
(4)Regularly pay attention to whether the artificial leg has abnormal sound
If patients find out that some joint parts or connection parts are damaged or loose, that should be promptly repaired.
(5)Modern foam sponge cover of bone-style thigh prosthesis not strong enough.
If there is a gap in the front of the knee that should be timely bonded or pasted with some reinforced materials. In addition, this type of artificial leg is not suitable for amputees who wear short socks with elastic mouth. As these socks easily break the outer cover of the leg.
(6)Regular inspection and maintenance:
Amputees should have a comprehensive inspection and maintenance for artificial leg every six months or a year ,which can extend the life of prosthetic legs.That is important to reduce a variety of residual limbs diseases as the long-term wear of prosthesis.