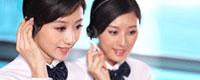 Name: FRED
Tel: +86-13126526612
E-mail: info@medi-rehatek.com
Add: North Yanhe East Road 184,Bicheng Street,Bishan District,Chongqing
Skype: fred201069



Product name : Rotational Socket Adapter

Product No. : A9
Details:
Rotational Socket Adapter/Prosthetic Socket Adapter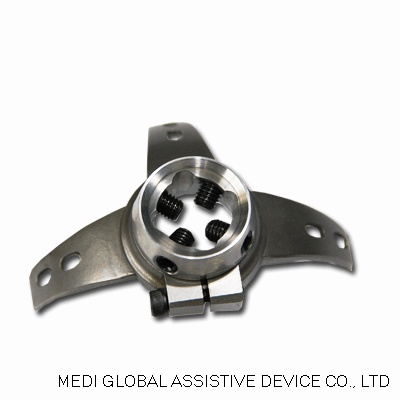 | | | |
| --- | --- | --- |
| Material | Model No. | Weight/g |
| TITANIUM ALLOY | A9-T | 142 |
| STAINLESS STEEL | A9-S | 172 |
For intelligent prosthetic device, Medi-Rehatek believe that patients are not unfamiliar.There are a lot of introduction from news, reports, television, However, what is the intelligent prosthetic device like ?What is the special performance? Here, Medi-Rehatek will give you a detailed explanation.
We all know that prosthetic device is a important tool for amputation patients to restore normal life. The research and development, production of intelligent artificial limb is based on imitation of human limb. Then it certainly has most of the functions of human limbs, but also it has automatic adjustment function according to the patient's walking conditions.Then patients can have more secure and comfortable use of artificial limbs. There are many false intelligent prosthesis on the market, many patients do not understand the prosthetic device, who are easily tricked. For example, some electronic prosthetic leg is propagandized into intelligent prosthesis, it is not true, the electronic prosthetic leg does not reach the effect of intelligence, it needs patients to adjust the walking mode according to their own situation.The prosthesis needs patient to manually adjust that is really intelligent prosthesis?
The most excellent characteristic of the intelligent above-knee and below-knee prosthesis is safe and stable. It can regulate the walking mode of the prosthetic device according to the movement range of the patient.Its walking mode has slow walking,brisk walking, running, going upstairs and downstairs and so on. When a prosthetic limb is installed, the artificial limb company will collect the amplitude of the patient's motion and then transmits it into the prosthetic microcomputer. The microcomputer then automatically adjusts the prosthetic pattern through the previous data. When the patient is walking, the prosthesis can also collect the patient's use condition to fine-tune, so that patients can have a safe, comfortable walking.