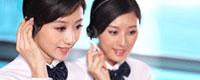 Name: FRED
Tel: +86-13126526612
E-mail: info@medi-rehatek.com
Add: North Yanhe East Road 184,Bicheng Street,Bishan District,Chongqing
Skype: fred201069



Product name : Pneumatic Four-bar Knee Joint

Product No. : H-40
Details:
Pneumatic Four-bar Knee Joint
Technical Parameters:
Overall height of knee joint: 211mm
Width of Knee Joint: 58mm
Adjustment amount of small pyramid : 5mm
Adjustment amount of valve : 3mm
The overall weight of knee joint: 820g
Maximum load-bearing of joint : 100kg
Maximum flexion angle of knee joint: 142 °
Summary:
The knee joint is a combined four-axis knee joint, its multiaxial characteristics makes it possible to run translationally and rotationally. So it is closer to the motion characteristics of the human knee. Installation of the knee joint offers a good knee gait to patients.
When knee joint is straight, the center of rotation is above the joints and at the back of the load-bearing line. So it ensures stability of the knee. On the other hand you can adjust the position of the pyramid on the linkage to find the balance point of the knee stability and flexibility. Then you can meet the requirements of the patient's best gait.
When knee is flexed, the speed of center of rotation decreases along with flexion that return to the normal position of the knee axis. This behavior is conducive to flexion movement of the patient.
The speed of knee extension and flexion can be adjustable,which help patients choose the best gait and stride.