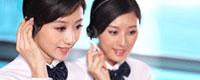 Name: FRED
Tel: +86-13126526612
E-mail: info@medi-rehatek.com
Add: North Yanhe East Road 184,Bicheng Street,Bishan District,Chongqing
Skype: fred201069



Product name : Children Sports Stability Boots

Product No. : 918807
Details:
Children Sports Stability Boots
Function:
Stability sports boots are made on extra depth last.
The stability stiffener fixates the subtalar joint and stabilizes the talocrural joint.
The footwear is provided with a removable, anatomically full-length foot-bed.
Indication:
1.Feet with extreme varus or valgus instability.
2.Partial or complete paralsis of the malleolus area.
3.Painful or pressure senstitive feet
4.Deterioration of the talocrural joint.
5.Patients with severe cerebral Palsy(CP)
6.Limited dorsi-flexion.
7.Problems with ligaments in the lower limb area.
More types as below: