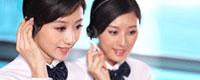 Name: FRED
Tel: +86-13126526612
E-mail: info@medi-rehatek.com
Add: North Yanhe East Road 184,Bicheng Street,Bishan District,Chongqing
Skype: fred201069



Product name : Children AFO Sports Footwear

Product No. : 918020
Details:
hildren AFO Sports Footwear
Function:
AFO sports footwear is made especially for children who need to wear an AFO or inner shoe.
The biomechanical requirements of this footwear are of major importance and our last is constructed to ensure a correct position of the lower limb at an exact 90° and allows enough room for an AFO.
Indication:
Clubfoot;
Significant varus and valgus of the foot;
To crorrect the peak position in the upper tarsal joint;
To improve toe-off;
To stimulate abduction of the midfoot and forefoot;
To stabilize the post-operative clubfoot;
To correct the varus tilting in the lower tarsal joint and pes varus of the further matatarsal area.
More types as below:

Reverse lasted correction footwear is designed to correct feet with extreme foot varus or valgus. The special last shape achieves this correction.
Inside, the shoe is equipped with a special inlay, which, in combination with an extended medical stiffener forms a curved wall in conjunction with the toecap, prevents the foot progressing further into varus.
At the same time, abduction of the foot will be stimulated.
This product is especially important for children who are born with clubfeet; treatment with reverse lasted shoes will help their feet to develop normally.

More types as below: