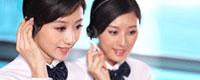 Name: FRED
Tel: +86-13126526612
E-mail: info@medi-rehatek.com
Add: North Yanhe East Road 184,Bicheng Street,Bishan District,Chongqing
Skype: fred201069



Product name : RGO Components with pneumatic force

Product No. : 29-01
Details:
RGO Components with pneumatic force

1. Indication:
Patients with incomplete spinal cord injury below T4 and complete spinal cord injury below T5;
Patients with severe polio sequelae;
Non-spastic cerebral palsy patients.
2. Function:
Pneumatic cylinders can play a role of assistance when the wearer is standing, RGO (Reciprocal Gait Orthosis) can lock automatically. Orthosis is very convenient to wear.Help the paraplegic patients be completely away from bedridden state, and effectively prevent and reduce the incidence of various complications.RGO is best choice for paraplegic patients.

Help patients to stand, walk and sit down on their own;
Improve the capacity to act in the daily life and work, thereby expanding the social activities, reduce stress;
Prevent or reduce urinary tract infections;
Promote bowel movement, increasing the function of organ system, improve the quality of life of paraplegic patients.