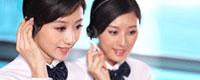 Name: FRED
Tel: +86-13126526612
E-mail: info@medi-rehatek.com
Add: North Yanhe East Road 184,Bicheng Street,Bishan District,Chongqing
Skype: fred201069



Product name : RGO Components with Rocker Set

Product No. : 29-11
Details:
RGO Components with Rocker Set

1. Indication:
Patients with incomplete spinal cord injury below T4 and complete spinal cord injury below T5;
Patients with severe polio sequelae;
Non-spastic cerebral palsy patients.
2. Function:
RGO Components with Rocker Set can be automatically locked, and very convenient to wear. The rocker device can greatly improve the stability and service life and help paraplegic patients be completely out of bedridden state. At the same time it can effectively prevent and reduce the incidence of various complications and is the best choice for paraplegics.
It is a medical device for paraplegics, the equivalent of the external human skeletal system. It can help the patient stand and the lateral movement of the center of gravity by using the strength of their hands above paraplegia site. The paraplegics could walk like a normal person through rocker drive. The design is in line with human physiological structure. The amplitude of accommodation and the safety factor have been greatly improved, which ensures patients to get down to each step.